We aim to provide an excellent standard of care in a helpful and friendly environment.
We have a wide range of health care professionals at the surgery and our Care Navigators will book you in with the most appropriate clinician. To assist us with this you will be asked the reason for the appointment.
If we are unable to offer you an appointment, we can try and offer you an appointment at GP+ which is based in Haverhill on a Saturday or in Bury St Edmunds and other Suffolk locations during the week.
Alternatively, we have just commenced with E-consultations. Please click on the image below for further details.
IMPORTANT INFORMATION: BLOOD TESTS
If your recent blood test was cancelled by the practice due to the incident with Roche and you have not yet been contacted by us to rebook.
Telephone the surgery on:
01440 702010 or 01440 703667
Between: 11am and 3pm to rebook
Please advise our receptionist that your blood test was cancelled due to the Roche incident.
Thank you for your attention to this and apologies for any inconvenience caused.
Haverhill Family Practice (16.11.2020)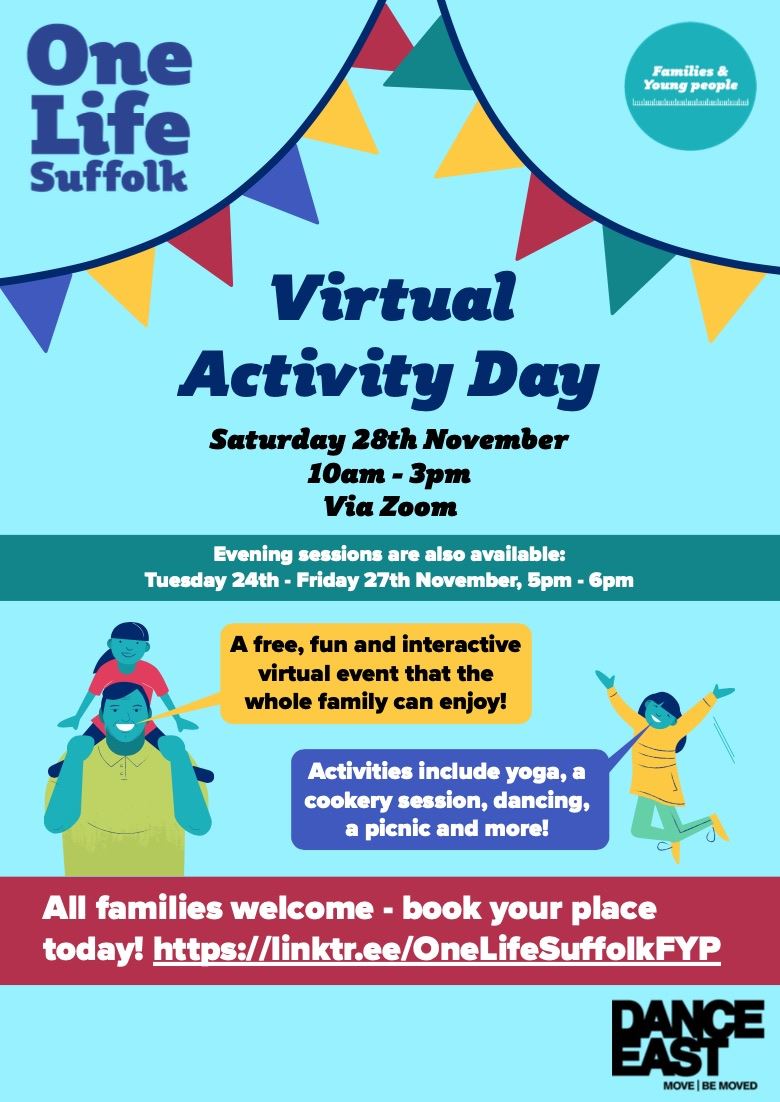 Flu season has arrived!!!
Walk-In Flu Clinic for over 65's and *under 65's (*with a chronic medical condition, i.e. asthma, diabetes, immunosuppressed and pregnant ladies etc.) – NO APPOINTMENT NECESSARY
Saturday 28.11.20, 05.12.20 and 12.12.20– 8.30am-11.00am
· Please be prepared to queue to attend this clinic.
· Come to the rear of the practice to book in with a nurse.
· Limited onsite parking is available. Please do not park outside the front of the building as Traffic Wardens are on patrol!
· Wear clothing that is easy for you to remove, so we can access your arm for your injection.
· If any members of your household are 65 or over and a patient at this practice, please ask them to attend with you for their vaccine.
· Wear a face covering and adhere to social distancing measures.
PLEASE NOTE THIS IS ALSO FOR SHIELDED PATIENTS WHO HAVE RECEIVED A LETTER FROM THE GOVERNMENT ADVISING THEM TO SHIELD DURING THE PANDEMIC. THIS ALSO APPLIES TO THOSE LIVING IN THE SAME HOUSEHOLD AS A SHIELDED PATIENT AND THOSE WHO ARE CARING FOR AN ELIGIBLE PATIENT.
If you cannot make the Saturday clinics, please come to the surgery and ask for one on the day. This is the same for all of the other clinics too.
Walk-In Flu Clinic (Eligible Children Only) (Nasal Vaccination)
If your child is 2 years old before 01.09.2020 and up to the age of 4 before 01.09.2020, we can vaccinate them at the practice.
The school your child attends will also be offering a vaccination programme for those aged 4 after 01.09.2020.
If your child has any long term conditions, ie. diabetes, asthma, immunosuppressed etc, we can vaccinate them up to the age of 18 years on Saturday 28.11.20, 05.12.20 and 12.12.20 – 8.30am-11.00am.
You may have seen the national news coverage today regarding the 50-64 age group being offered their free NHS flu vaccination.
Please note we are working hard to secure stocks and you will be sent a text or letter inviting you in when we have the availability.
There is no need for you to call the surgery at this time. Thank you. (20.11.20)
For further information on vaccination programmes please go to:
https://www.nhs.uk/conditions/vaccinations/flu-influenza-vaccine/
Should you wish to decline the vaccination programme this year in any age range/group – please telephone the practice to inform our receptionist who can update your records accordingly.
Christmas & New Year Opening Times
Thursday 24 December 2020 (Christmas Eve)- Open 8.00am – 6.30pm
Friday 25 December 2020 (Christmas Day)- Closed
Saturday 26 December 2020 (Boxing Day)- Closed
Sunday 27 December 2020- Closed
Monday 28 December 2020 (Bank Holiday)- Closed
Tuesday 29 December 2020- Open 8.00am– 6.30pm
Wednesday 30 December 2020- Open 8.00am– 6.30pm
Thursday 31 December 2020- Open 8.00am– 6.30pm
Friday 01 January 2021 (Bank Holiday)- Closed
Saturday 02 January 2021- Closed
Sunday 03 January 2021- Closed
Monday 04 January 2021- Open 8.00am – 6.30pm
The Christmas/ New Year Period
If your prescription is due over the Christmas period, please ensure you get your request to the practice by Monday 21 December to allow this to be processed and with your pharmacist for collection by Christmas Eve.
Similarly, if your prescription is due over the New Year period, please get your prescription to us by Tuesday 29 December to allow this to be processed and with your pharmacist for collection by New Year's Eve.
If you require a doctor over the Christmas and New Year period when we are closed, please dial 111 for the Out of Hours Service.
If you have a life-threatening emergency, please dial 999.
If you have or think you have symptoms of Covid-19 (Coronavirus) please dial 119 for further advice and guidance or look on the Gov.uk website.
The Doctors and staff at Haverhill Family Practice would like to wish you all a Merry Christmas and a happy and healthy 2021.
NHS Covid-19 App
The practice now has a QR Code for entry into the premises. Therefore, we would be grateful if you could download the app and use this on entering the building. Please see the following information. If you are unable to do so, please advise us when you arrive at our reception and we can update your records to advise you do not have the app.