There are 5 Pharmacies in Haverhill
If you wish to leave your repeat medication list, the pharmacy can supply you directly every month. You need to phone and order from them, some pharmacies will deliver to your home, but it is best to telephone to inquire. Dossette boxes can be filled, although some pharmacies make a small charge for this service.
All pharmacies also offer products for sale, and the advice of the community pharmacist on your medication and on self treatment for simple conditions.
2 are open for 100 hours a week, including all day Saturday and Sunday. These are Tesco Pharmacy, situated in the supermarket and the Haverhill Pharmacy at Christmas Maltings Surgery.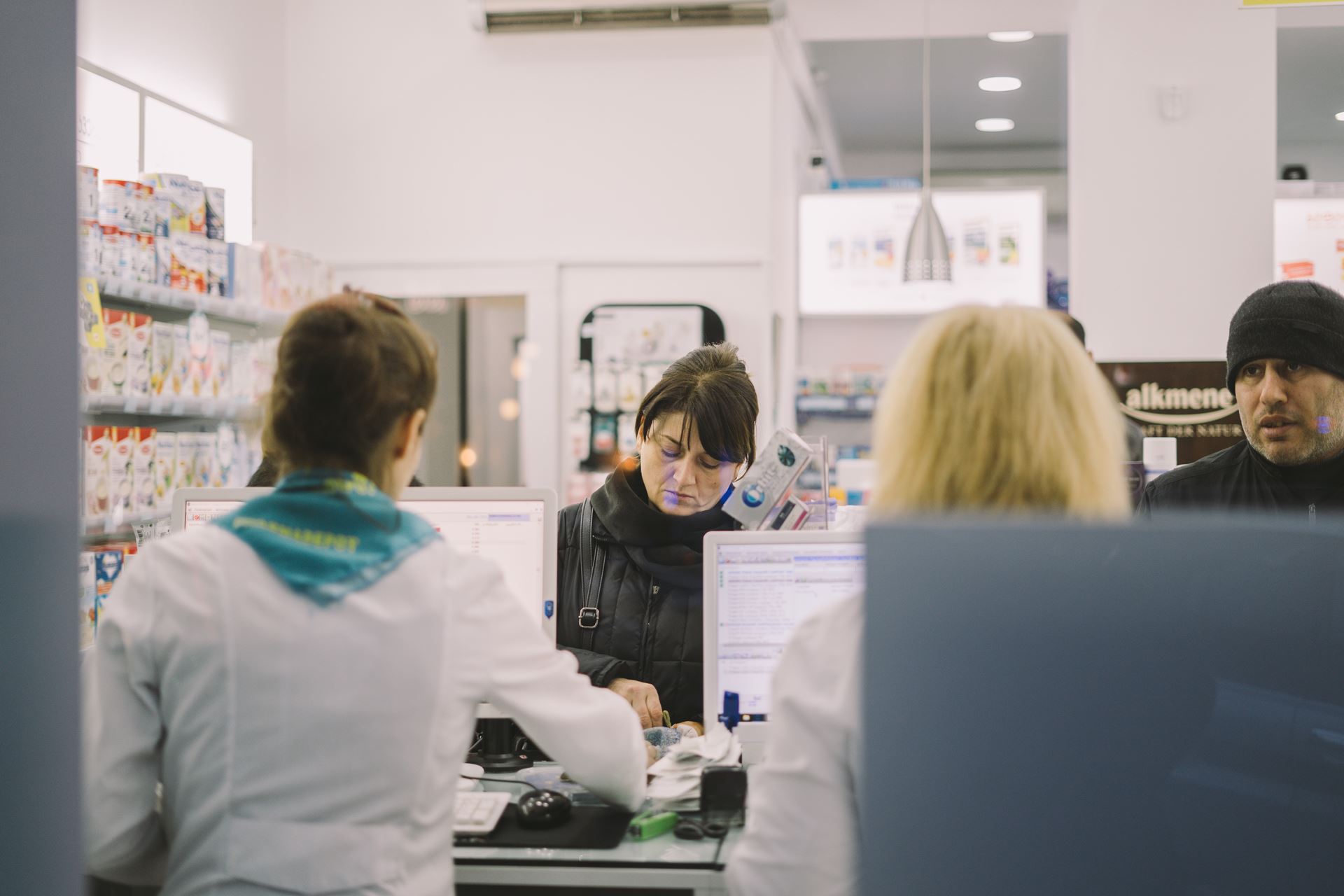 Tesco Pharmacy
The Tesco Pharmacy, inside the supermarket, is also open for 100 hours a week, allowing the collection of medication when you do your regular shopping. Telephone 01440 759447.
David Holland Pharmacy
David Holland is situated next to the Clements Surgery, Telephone 01440 713365. The pharmacy offers a free delivery service to housebound patients.
Opening hours are 9 till 5 Monday to Friday (closed from 1 till 2) and 2 - 12.30 on Saturdays.
Well Pharmacy
The Well Pharmacy is situated on Mill Road near to the Drabbet Smock, telephone 01440 702079. The pharmacy also offers delivery, repeat medication and dossette boxes.
Haverhill Pharmacy
The pharmacy is located inside the Surgery building, (although not affiliated to Haverhill Family Practice) tel 01440 706689. Again the pharmacy offers a delivery service and dossette boxes.
Boots Pharmacy
Boots is in the High Street in Haverhill. Services include repeat prescriptions which can be help and ordered for you, pharmcist advice and over the counter sales. Telephone 01440 702058